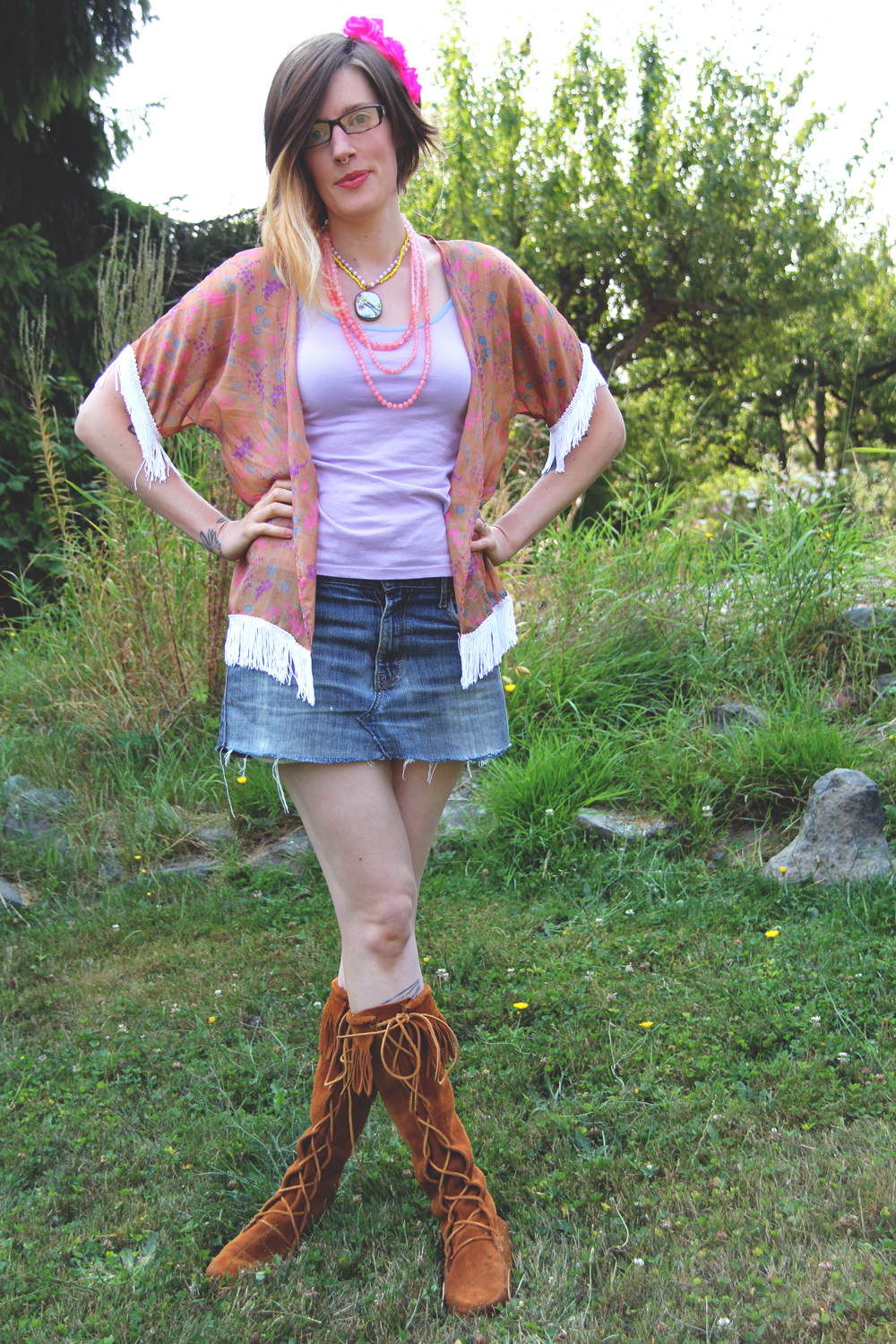 The era of my life where summers were all about music festivals is over, but I hope I'll never be too old to enjoy setting up some portable speakers and having a private dance party in my garden. Of course one must dress for the occasion (even if it's a rather small affair), so I whipped up this little kimono style topper using a hack of my Ultraviolet Tee pattern.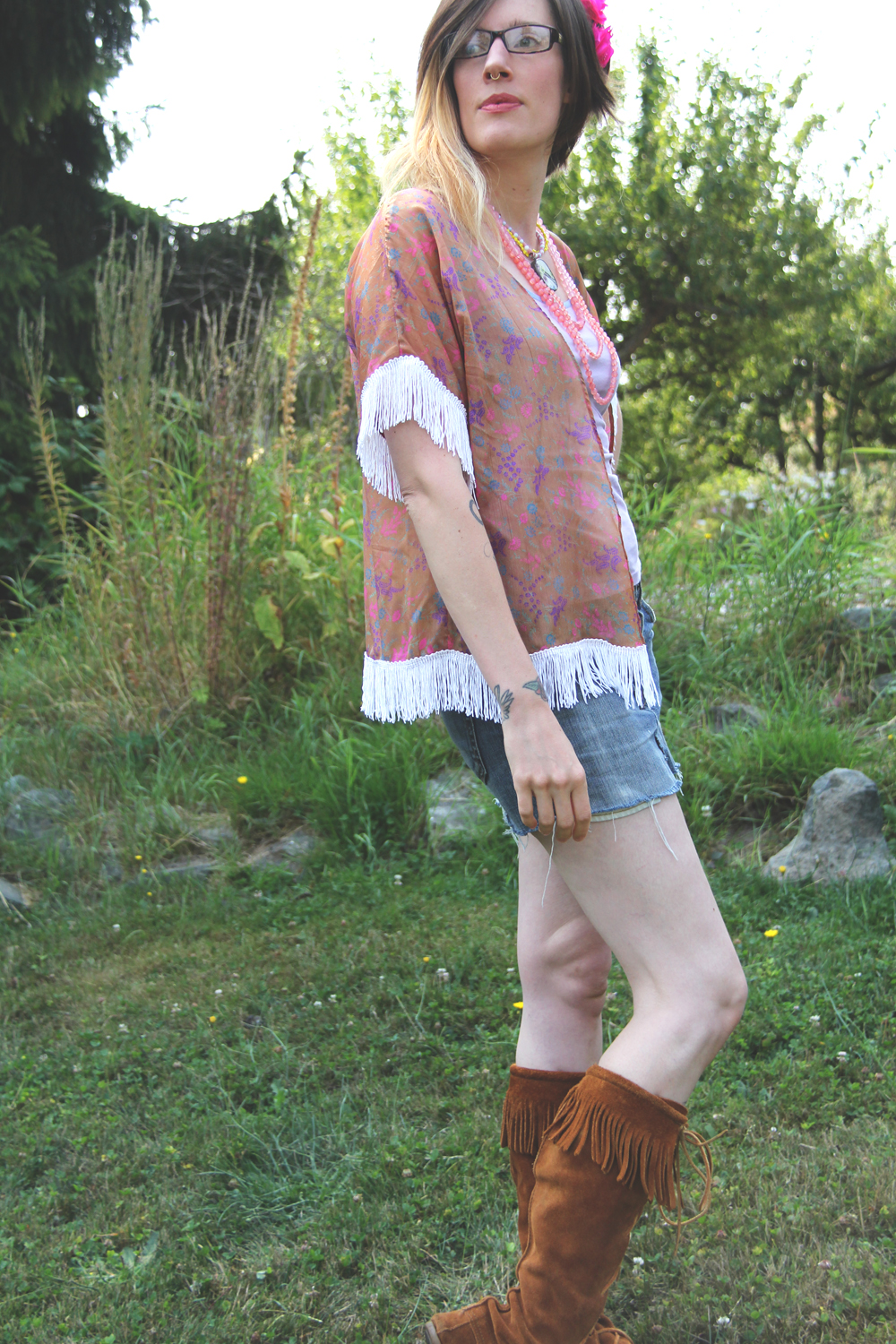 I used a lightweight floral print poly that I originally intended to be for purse linings (and has actually lined a few Presidio Purses I've made) but it was the lightest floatiest thing I had in my stash and it just seemed to fit the bill. I figured it wouldn't get too sweaty since the topper is so loose and open.

To hack your own, take the Front pattern piece and draw a line straight from the edge of the neck at the shoulder to the hem. Cut 2 of your new front pieces. (You can use either the curved hem or straight hem options).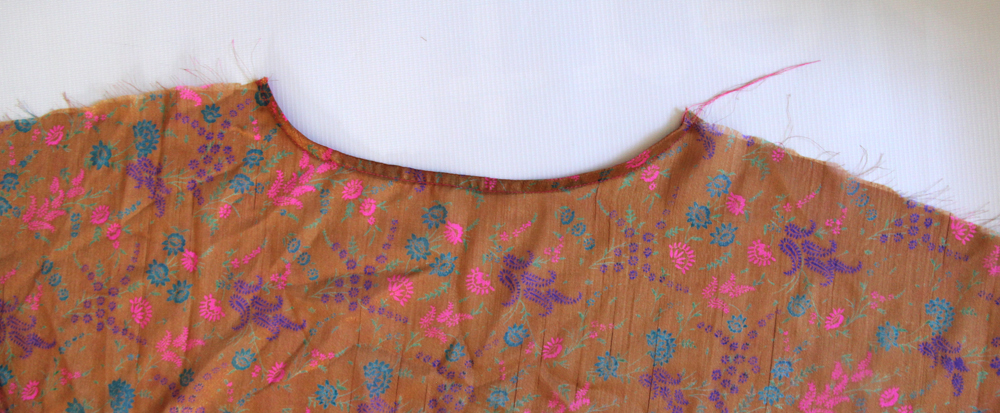 To sew the kimono style topper, finish the back neckline first using self-cut bias (as you would for the whole neckline of an un-hacked shirt).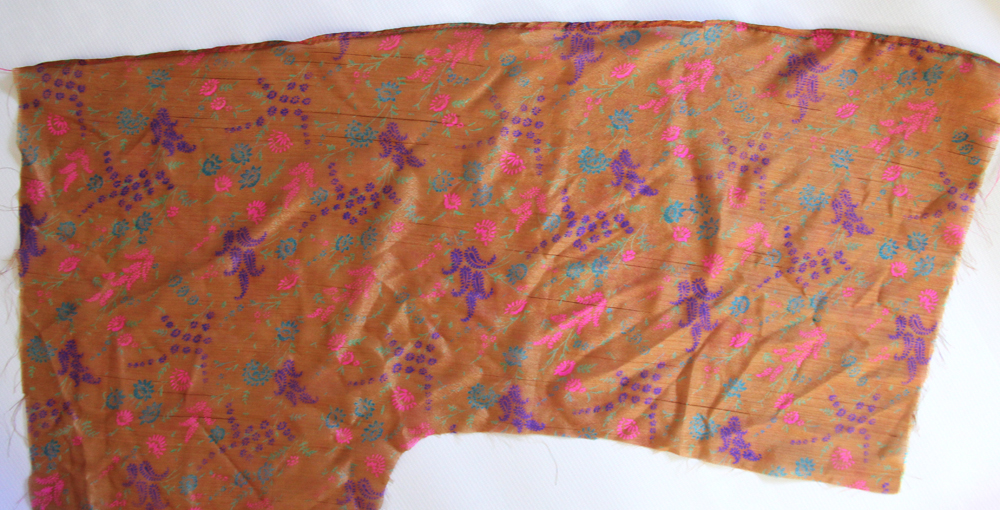 Then finish the center front of each of your new Front pieces using a narrow hem. (You'll notice that my Front isn't actually straight like I've told you to cut. I added shape to mine because I was originally planning on having a closure on the Front but found I liked it a lot better without it. So do as I say not as I do ;)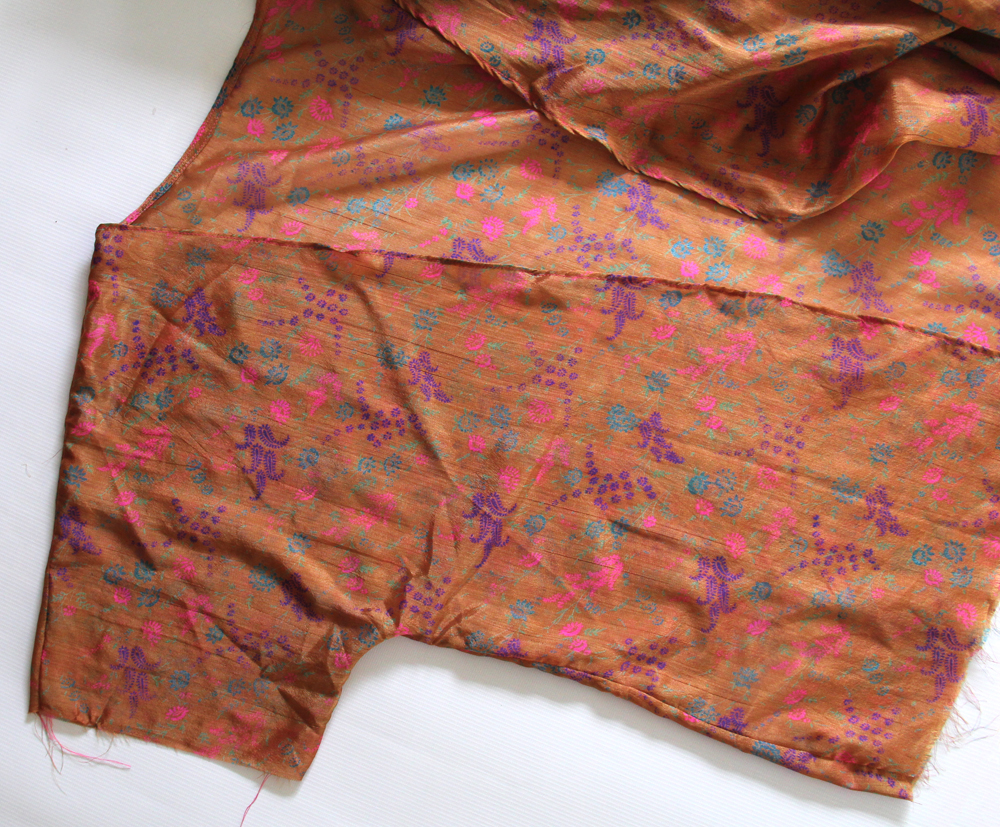 Finish your shirt by sewing the Fronts and Back together at the shoulders and sides. Then hem the sleeves and bottom.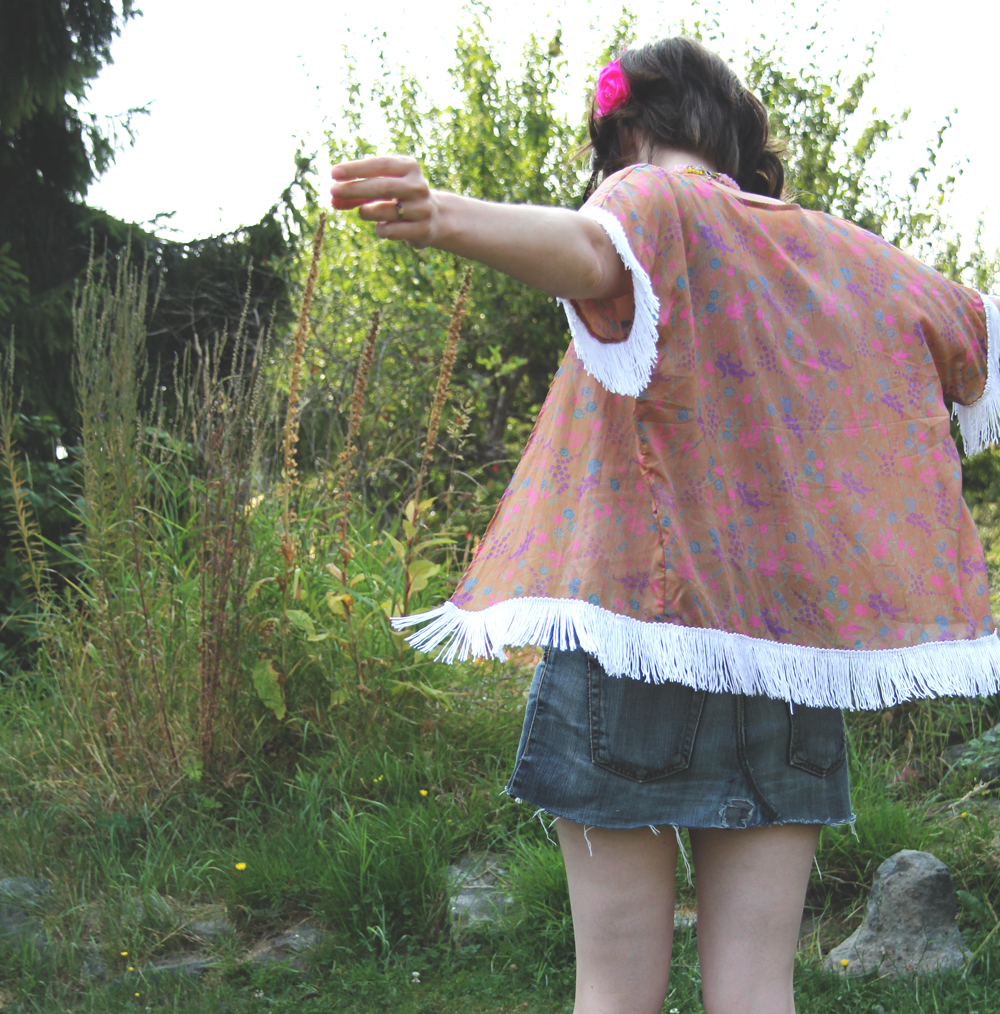 I opted to add fringe to my sleeve and bottom hems because, well, just because! I love the extra bit of flirty fun it brings and the personality it definitely adds. And it's great for shaking around, whether you're dancing in a crowd of hundreds or in your own private garden dance party.