Presidio Purse: Adding Piping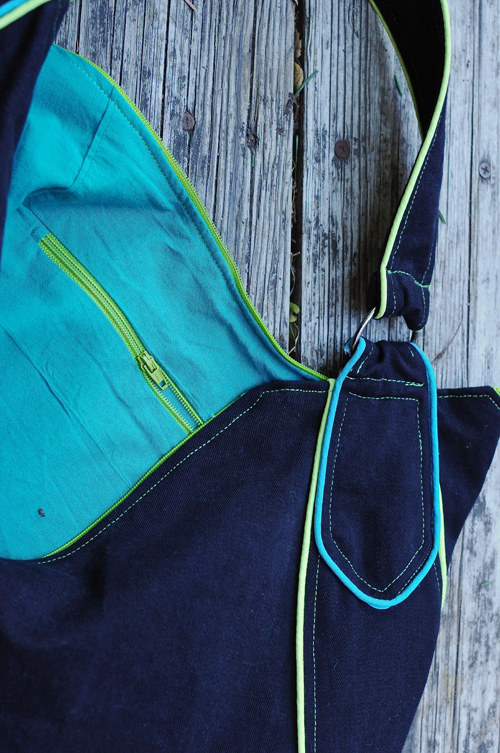 Adding piping is a fun way to add a pop of color or a bit of definition to your purse. Alice added a couple of different colors to hers and they sure make an otherwise plain bag pop (along with that great topstitching!)!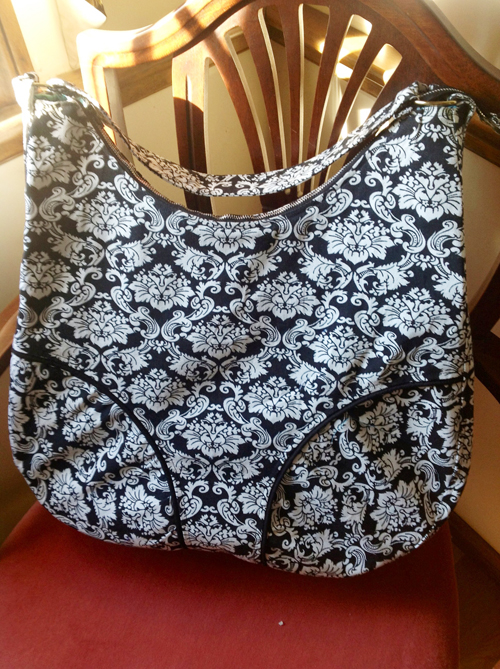 Ellen put piping in just around the front inset to really make the design detail stand out while using the same fabric throughout.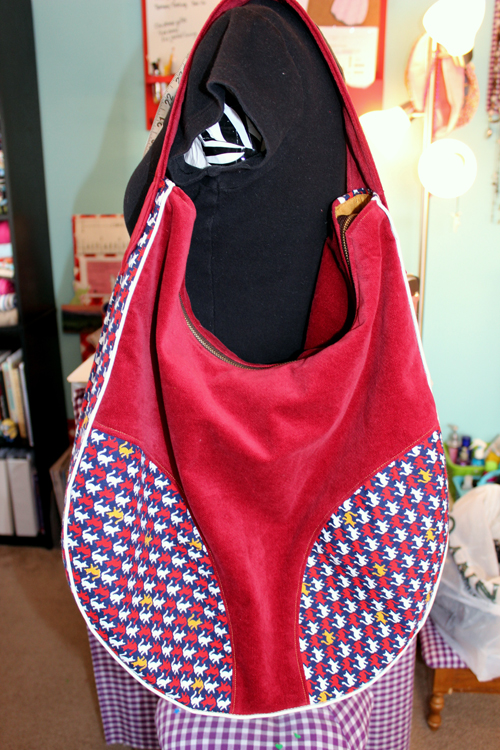 Shanni put piping around the edges of the Bottom/Sides which plays up the round shape of the bag. You can also just put it on every seam. So play around with piping color and placement – you can get a lot of different effects with a simple design decision.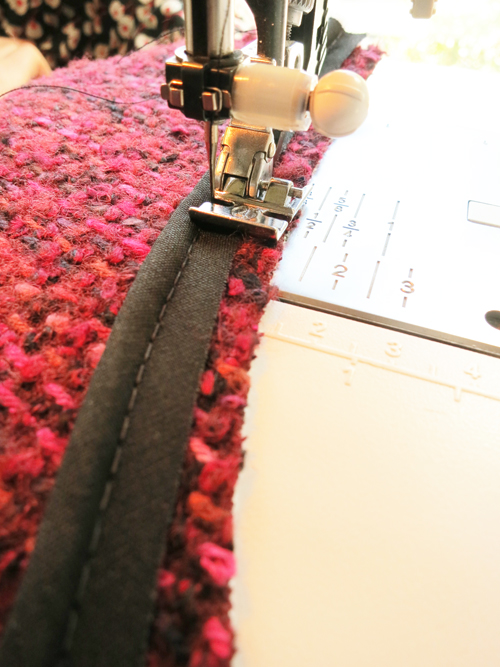 How to add Piping
Adding piping to a seam isn't that hard. If you are comfortable inserting zippers, you can totally handle piping! After you've decided where you want to put your piping, it's as simple as laying it down and sewing it to the seam. Use your zipper foot with the needle moved all the way to the left. As you stitch, you want the distance from the needle to the edge of the fabric to be 1/2″ (the seam allowance on this pattern), so you can see that I've aligned my fabric at the 3/8″ mark because I moved the needle to the left 1/8″ for a total of 1/2″ from needle to edge of fabric. The edge of the zipper foot (and hence the stitch line) should be as close to the piping itself as possible. I don't pin the piping but instead sew very slowly and align it as I go for I find I get more even results this way. You can pin it or use a fusible basting tape or fabric glue if you find it to be easier.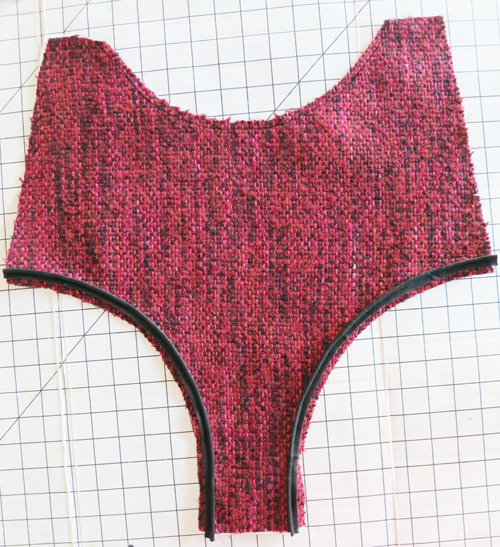 After you have sewn your piping to the seams that you want (remember that it only needs to be on one side of your finished seam!), you can then continue with construction as you would normally. However, for any seam that you have added piping, use your zipper foot and the left justified needle to sew the fabric pieces together, like you did when you sewed down the piping.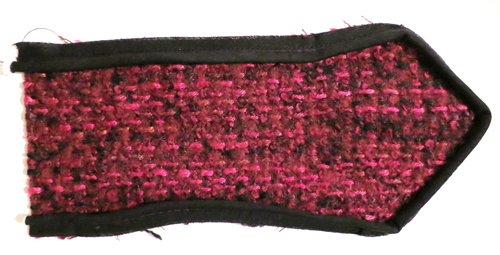 Most of the seams on the bag where you might insert piping are gently curved which make it quite easy. If you are adding piping to a seam with a corner (like the handle anchor), know that the piping will likely reduce the sharpness of you points. You may want to pin the piping down near the corners after you have sewn it down so that your corners are as neat as possible when you sew the fabric pieces together.