5 DIY Zero Waste Project Ideas
Single-use products are really not of this time anymore, when there are such good re-usable options available. A lot of energy is used to produce products that will almost immediately end up on a landfill. Preserving the resources we have at our disposal is the least we can do to take better care of our planet. And quite a few of these are items you can make yourself! Get your craft on and reduce your waste with these 5 project ideas.
1. Old Umbrella Turned Shopping Bag
Plastic bags are being banned in more and more countries fortunately, but Lisa from CuciCuciCoo takes it a step further by creating a shopping bag that can be sewn using the fabric of an old umbrella.

You can use one or more broken umbrella's and save that fabric from the landfill. Bonus feature: made from umbrella's, your bag will be waterproof! You can download the pattern for free from her website.
2. Crocheted Make Up Remover Pads
These crocheted pads can easily be made with leftover cotton thread. They are made with the puff stitch so they are thick and soft. After use just throw em in the wash for next time!

3. Make your own T-shirt yarn
Who doesn't have a few old T-shirts lying around? Let's not throw them away and use them to create yarn, with which you can create something new!

You can knit or crochet your yarn into baskets, bags, or even rugs to brighten up your home.
4. Sew your own Menstrual Pads
There are so many reasons for using washable pads, and we've listed them all here! Comfort, fun fabrics and of course less waste are only three of them.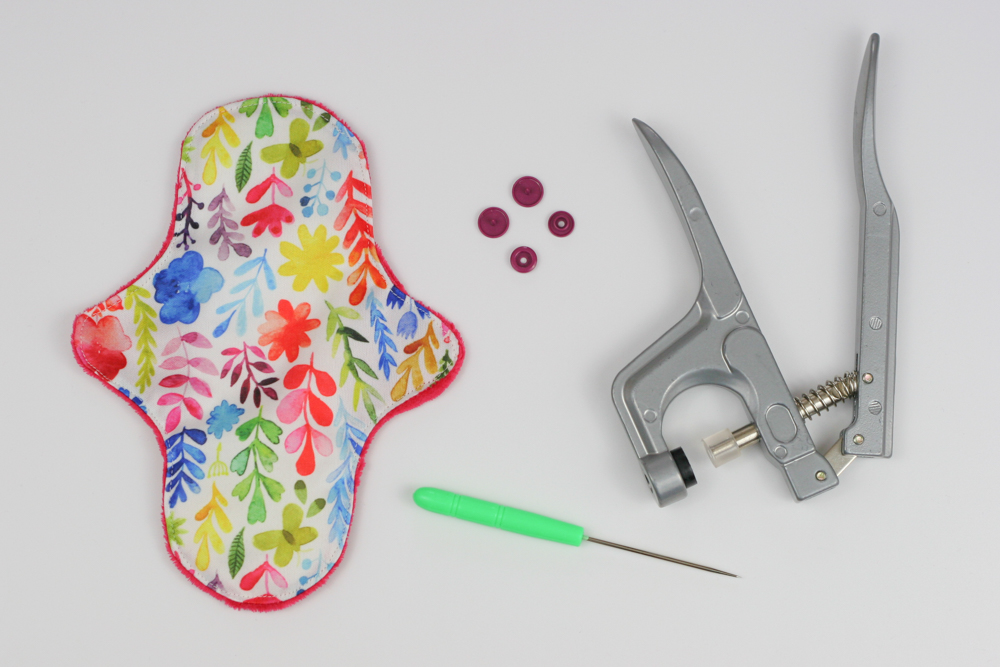 You can find the pattern at DIYpads or search for cloth pads on Etsy if you want to try out some ready made ones to see if they are for you.
5. Unpaper Towels
This is one of the things we use in our home, and they come in so handy. Sew your own cloth towels to replace paper towels. Make them from bath towels that are getting a bit threadbare or other absorbent fabric. Cotton muslin or waffle cotton also work great.

We use two kinds, one for wiping surfaces or spills, and one for the kids sticky hands and faces. You can use fabric in two colors to distinguish them, or use an embroidery stitch on your machine. This tutorial by Paper & Stitch has w sew and no-sew version.
Do you have products you're using to reduce waste in your home? Share in the comments!