Fabric Selection for the Citrus Leggings
The Citrus Leggings are designed for a stretch knit with 40% horizontal stretch and some vertical stretch. That means that a piece of fabric that is 5″ wide will easily stretch from side to side until it is 7″ wide and when you pull it from top to bottom it will have a little stretch as well. Vertical stretch isn't strictly necessary, but it does make it more comfortable to have the leggings snug through the crotch since it gives them a bit of movement. Here are a few suggestions of different fabrics that fit this category and what to consider when sewing with them.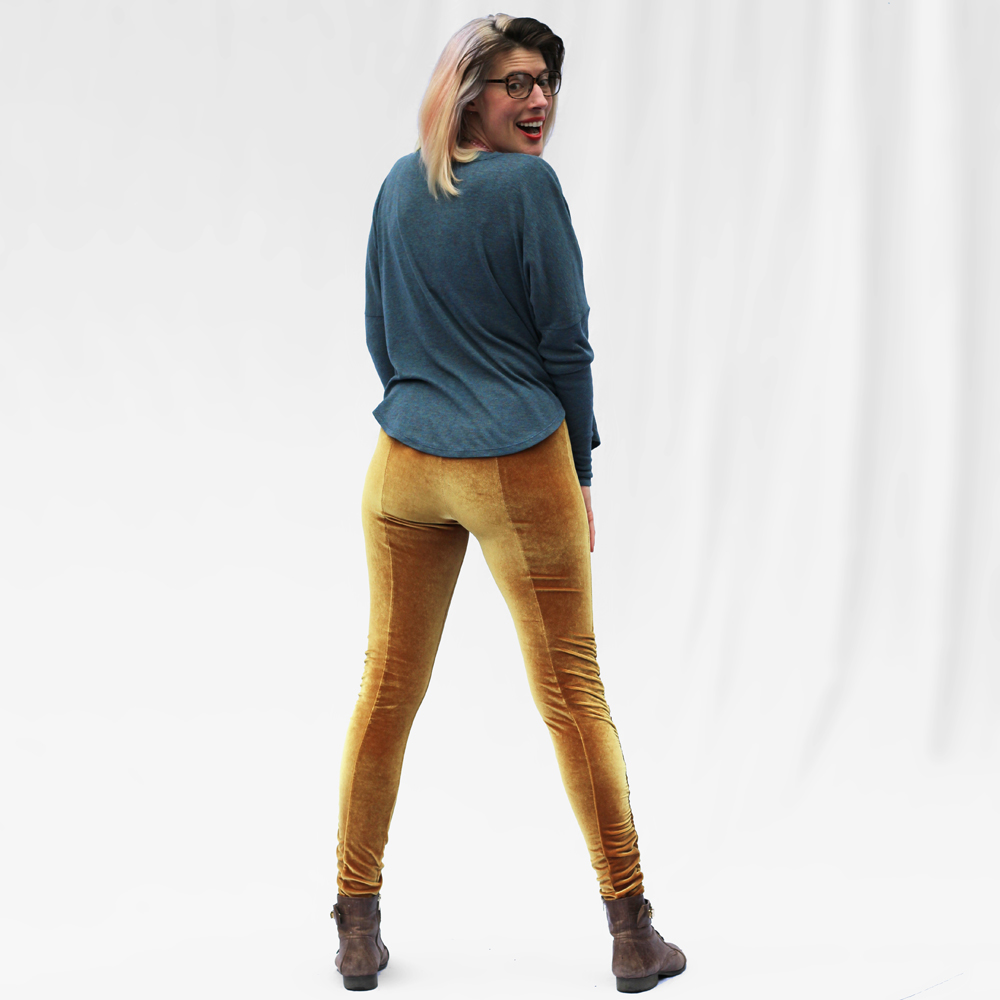 Stretch velvets are an on-trend fabric right now that work really well. You do need to pay attention to nap when cutting, though the cutting diagrams are laid out assuming your fabric has directionality so you can just follow the cutting diagram. You'll find that the nap is reversed by the bottom of the side front and side back of Views A & B because of the unique pattern shape which can add an extra dimension of color and texture from the rotation of the velvet nap.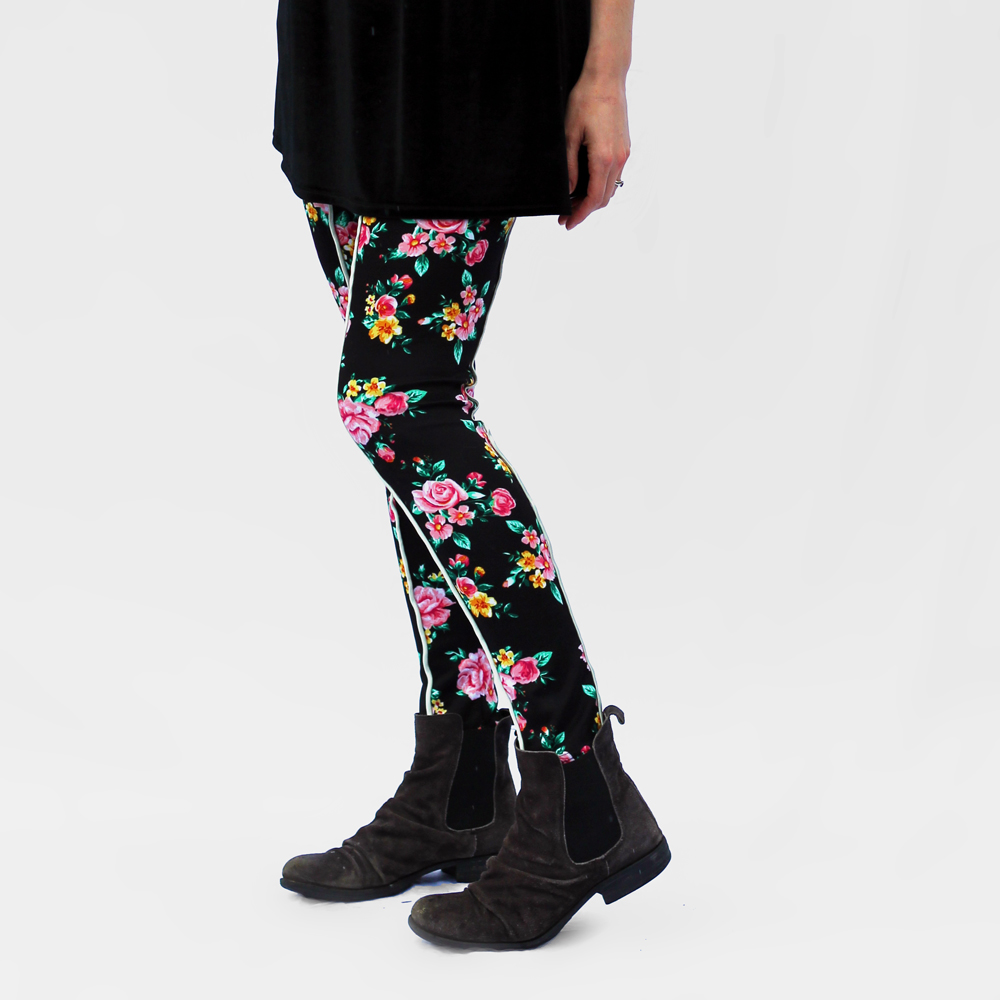 Scuba and ponte are thicker knits that also work well (though be sure to check your stretch percentage with these as both can vary greatly in how stretchy they are). If you're wanting to wear the leggings as pants, you're likely to like the way that a scuba or ponte skims over lumps and bumps because of its thickness/sponginess. You can also find a lot of eye-catching digital prints on scuba these days. We especially love them on the uninterrupted side of View C because of how it shows off the print. They may be a bit more difficult to sew in View A and B, the gathers will bunch up more and the fit is likely to be not a s snug.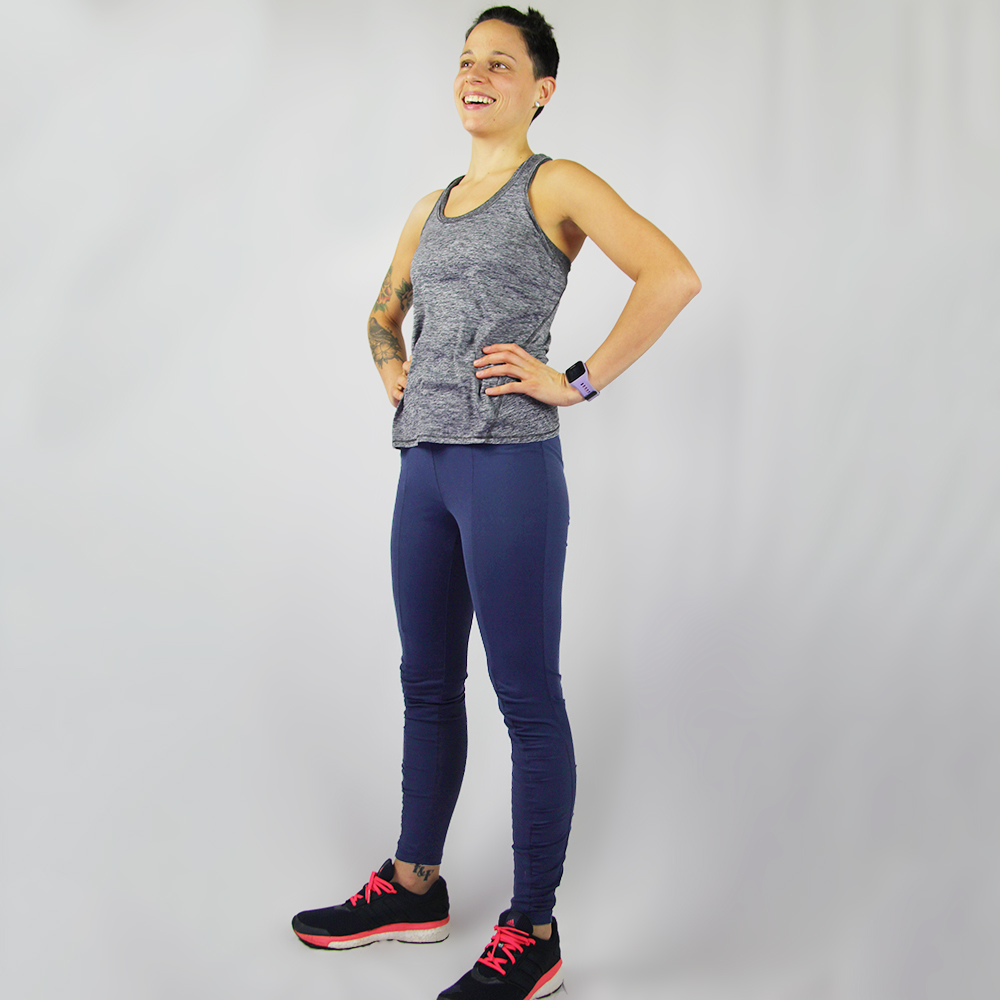 Sport lycra is often a blend though it can be up to 100% lycra and can be in a variety of thicknesses. The high lycra content makes it very stretchy so you may be able to go down a size (more on that in our post on size selection). The moisture wicking makes it great for use as an exercise legging.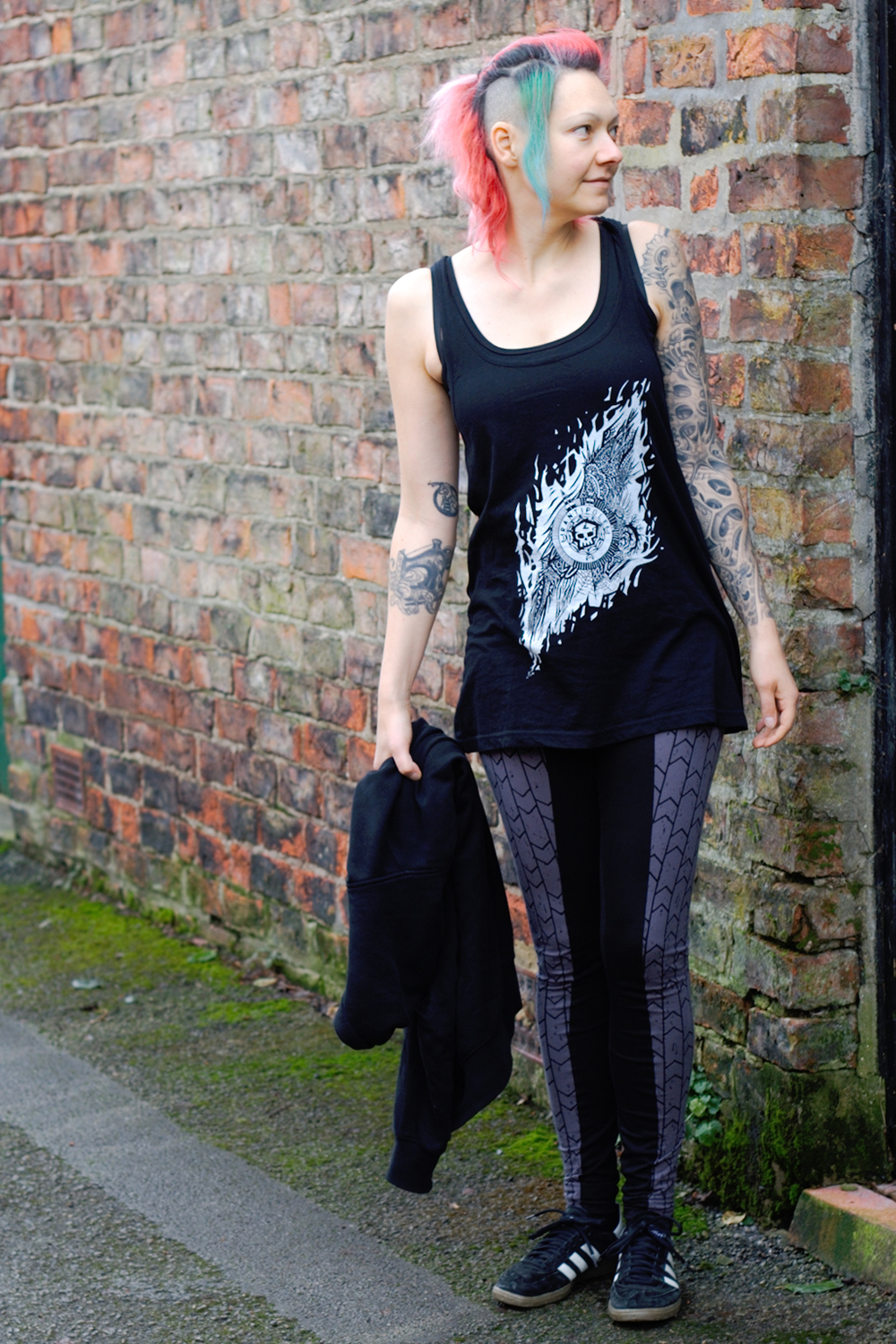 Jersey is also an easy and obvious choice. Available in a ton of fabric blends, you probably want to make sure that there is a noticeable synthetic content (so no 100% cotton) and steer away from rayon since you don't want the leggings to bag out or droop with wear. Janina, our pattern tester pictured above, used a 95% cotton/5% spandex for the grey printed jersey on the side of her leggings and a 92.5% cotton/7.5% spandex for the black jersey and she said both worked well.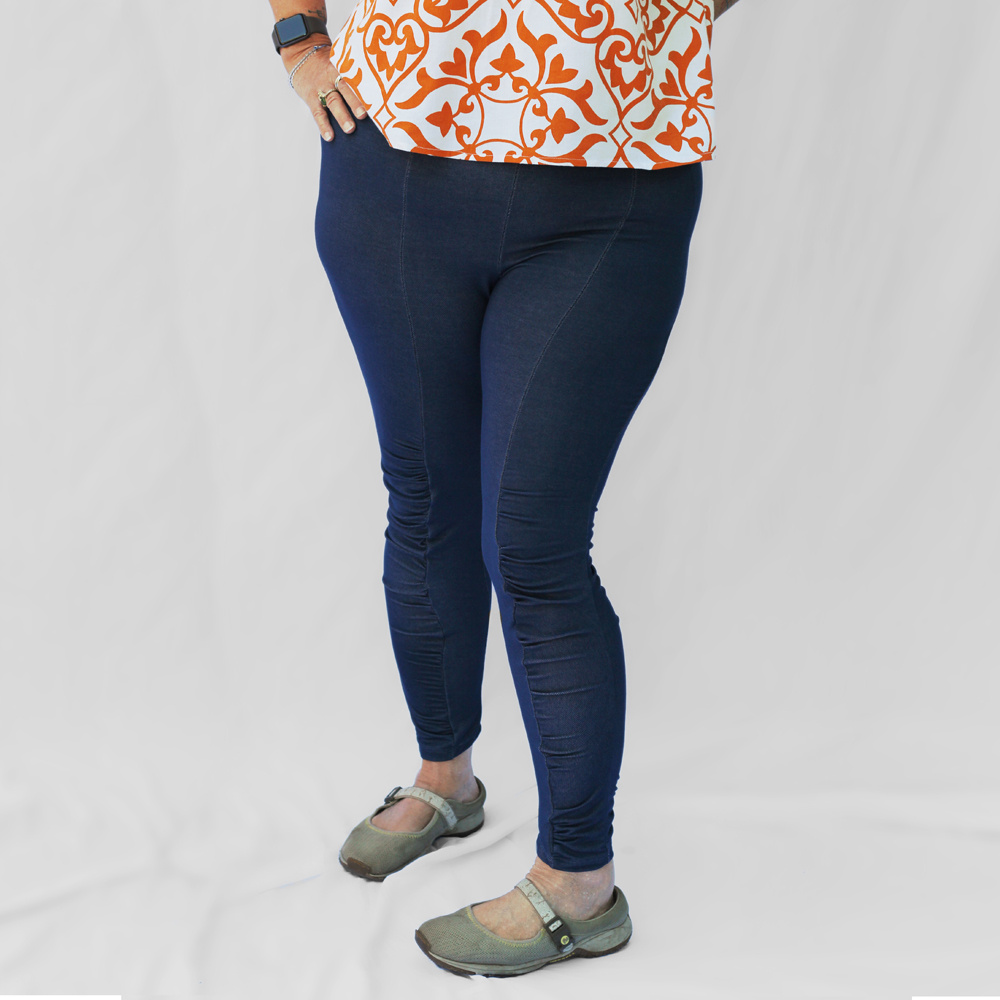 Fabrics labeled as jegging fabric come in a variety of fiber contents and weights. You may also see it described as a "denim look knit." One thing the fabrics have in common is usually a twill look to the fabric that mimics a denim (jegging is an amalgamation of jeans and leggings if you haven't figure that out already). Make sure you check on the fabric stretch, they can be too low in stretch percentage.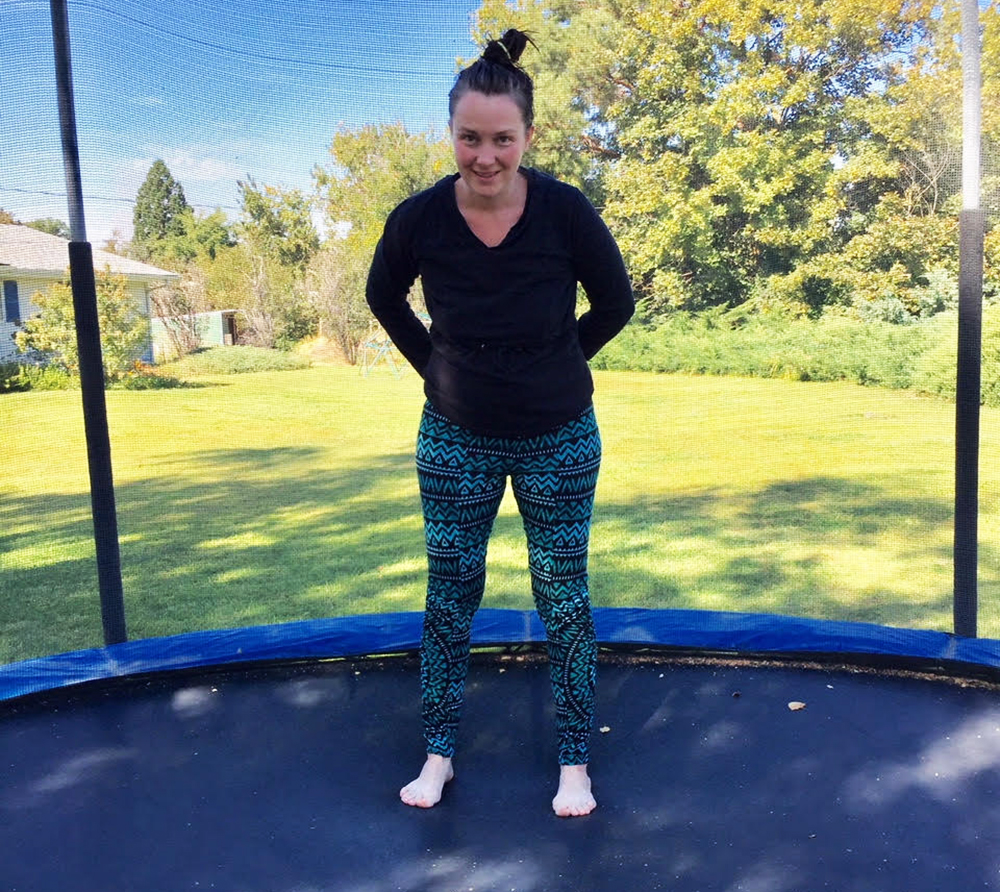 Fabric with stripes or a clear horizontal or vertical pattern look really cool in Views A & B as the unusual pattern piece twists around the leg. My pattern tester Julee shows that off here.
Any other fabric you want to know about for the Citrus Leggings, just ask!