Nautilus Swimsuit Sewalong: View C
Sewing the Bikini Bottom for View C of the Nautilus Swimsuit is quick and easy. If you're sewing all of View C, start with sewing the top and attaching the straps and clasps because they have more detailed sewalong information. If you're just sewing this bikini bottom, make sure you've read a few of the basic swimsuit sewing tutorials like how to choose swimsuit fabric, how to sew elastic to a swimsuit, and how to add a contrast or finished edge to a swimsuit. The following steps are numbered like they are in the illustrated instructions so you can compare back and forth.
View C has two rise options, low rise and mid-waist rise. We are showing low-rise, but the construction for both views is the same.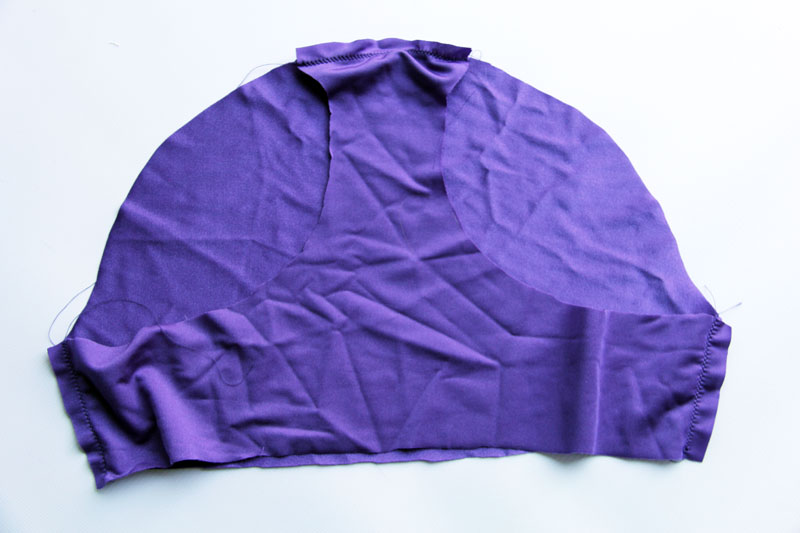 [115] & [117] Sew the Bottom Front to the Bottom Back, right sides together at the sides and crotch.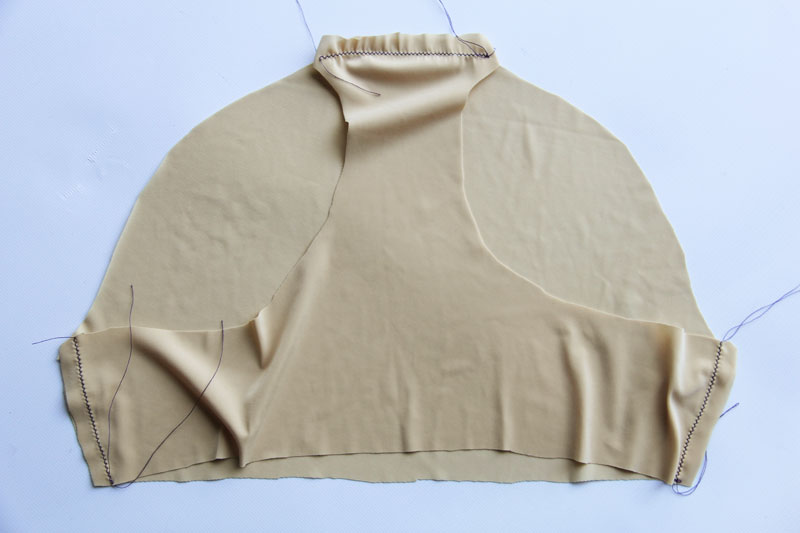 [116] & [118] Sew the Bottom Front Lining and Bottom Back Lining, right sides together, at the sides and crotch.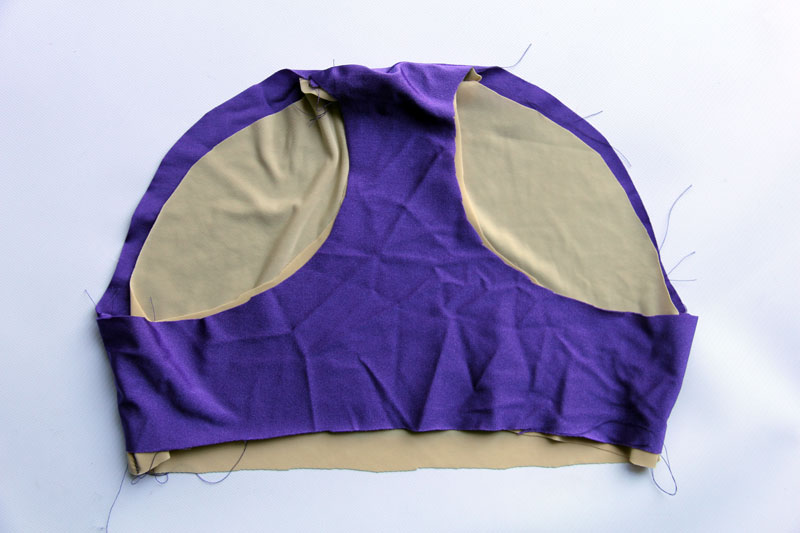 [119] Tuck the lining into bottom so that they are wrong sides together, like they will be in the finished garment. The two pieces are treated as one from this point forward so you may wish to baste them in some manner. See the Nautilus Swimsuit Top sewalong instructions for information on doing so.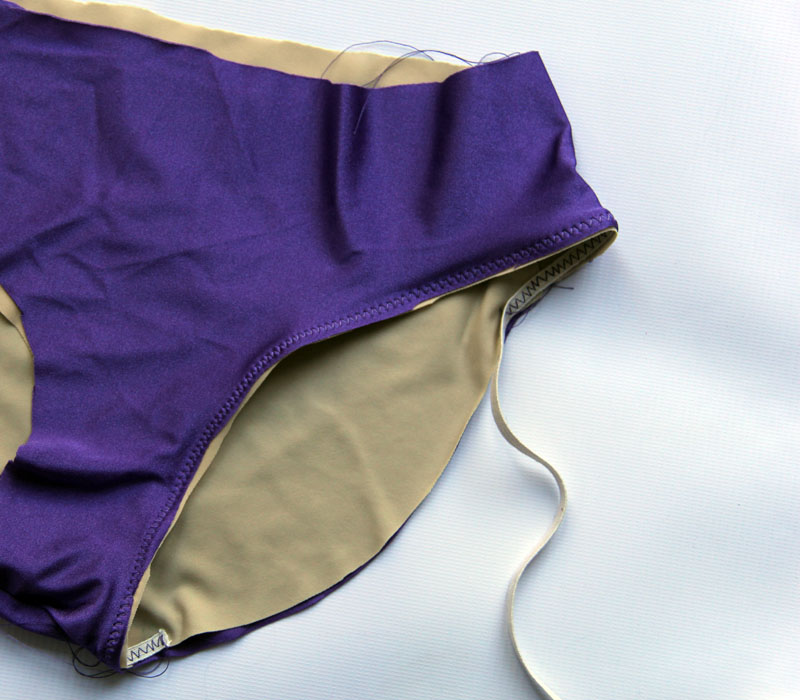 [120] Sew the elastic to the leg of the bottom, starting at the lower notch and ending at the upper notch and going the long way around so most of the leg is stitch but the cheek remains unsewn. Don't cut your elastic.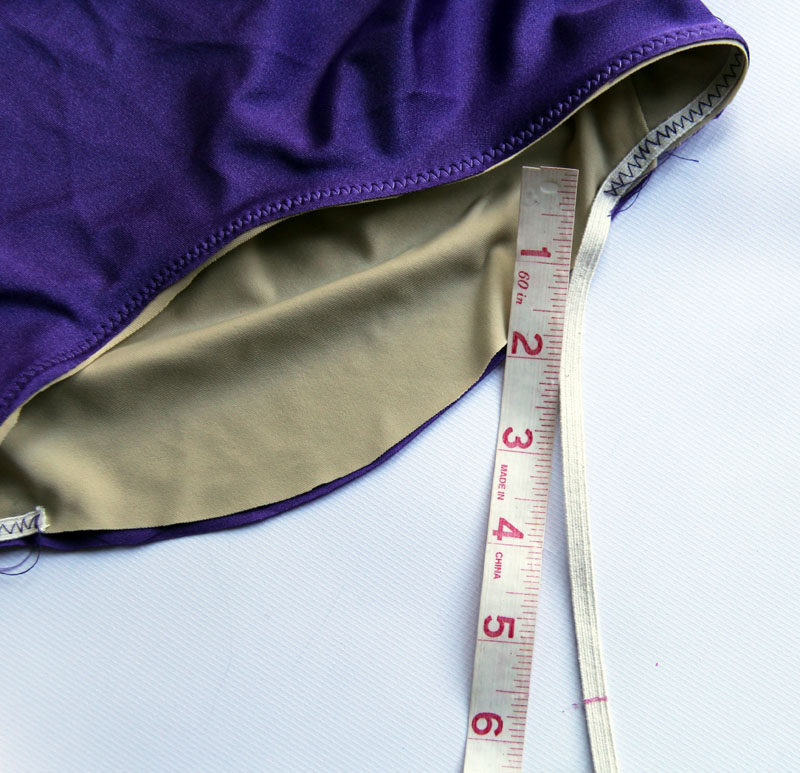 [121] Measure the length suggested by your size (this is 5 1/2″ because it's a sample in size 8) and mark your elastic.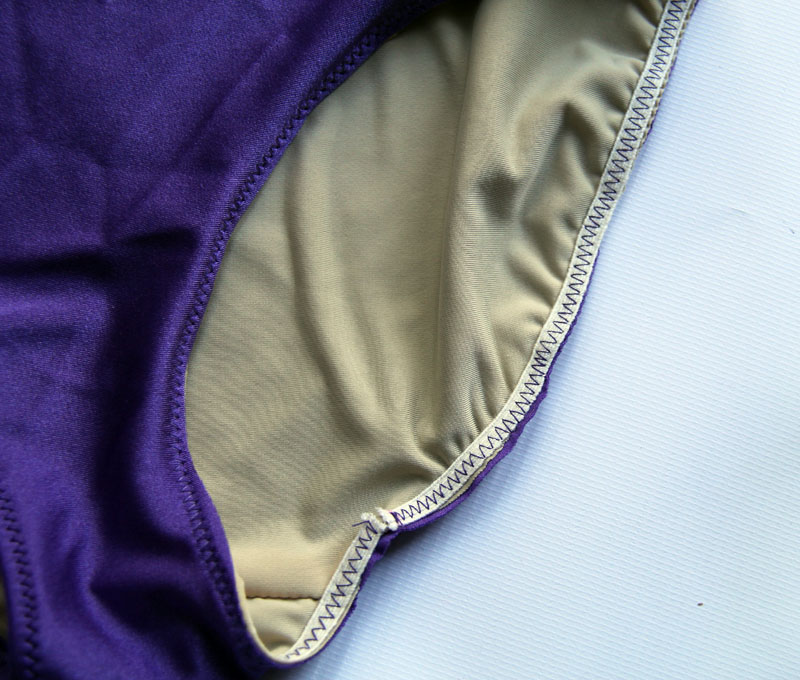 [122]-[123] Stretch the elastic so that it fits the remaining unsewn portion of the cheek (between the notches) and sew it in place. Cut the elastic.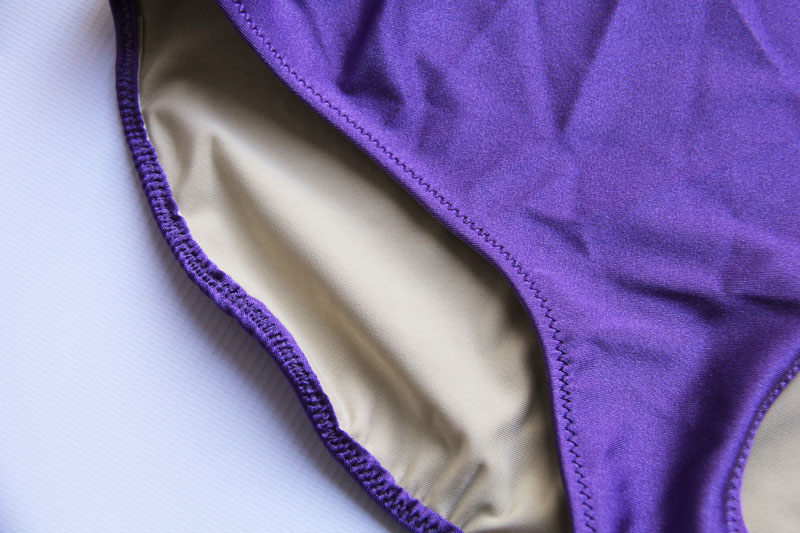 [124] Fold the leg elastic to the inside and stitch in place.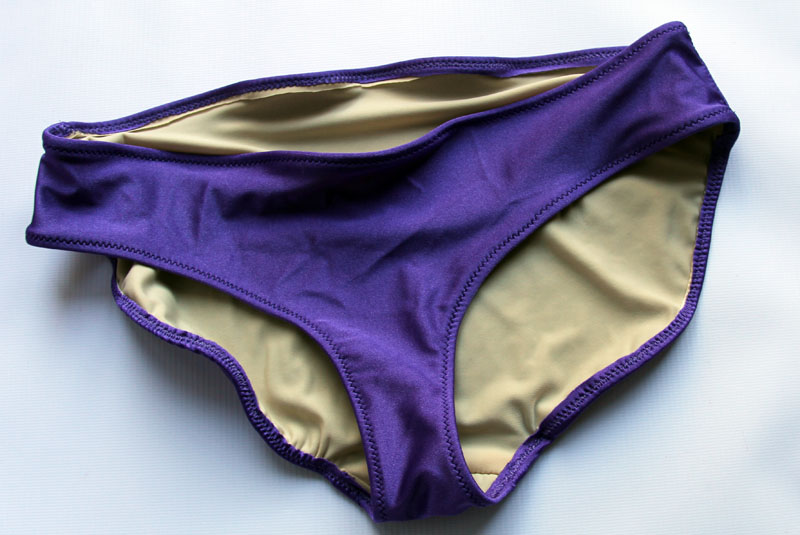 [125]-[126] Sew elastic to the inside of top of the swimsuit. Fold it to the inside and stitch in place. Your swimsuit is done!