Ultraviolet Tee: Recommended Fabric
The fun thing about the Ultraviolet Tee is that it can be made both in wovens and in knits. The pattern includes different cutting lines at the sleeves for both, and the instructions are divided in a Woven and a Knit section. I personally love the Tee in both, it just depends on what king of style and purpose you have in mind for your tee. The keyword is drape!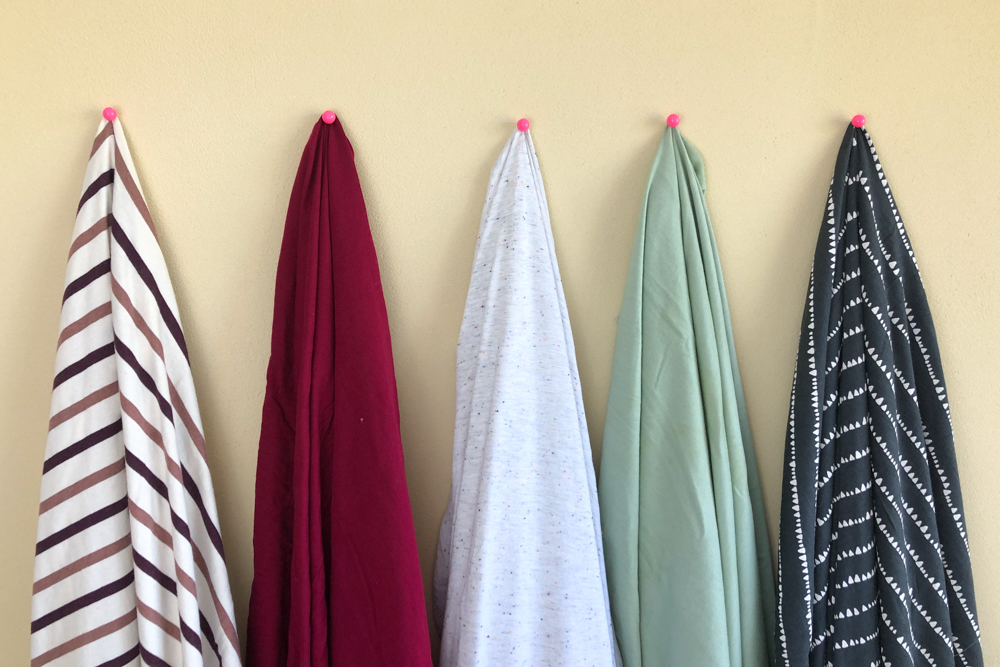 The knit version is finished with a knit neckband. Really all types of lightweight knits are suitable, though drape is more important than weight. A bamboo or rayon blend knit will give a lot of drape, following the curves of your upper body. A cotton knit or even interlock or double knit will have less drape and stand out a little more. They are also in general easier to work with. Bulky and non-draping knits can be used (though cutting on the "woven" underarm is recommended) though their silhouette will be boxy and bulky, unlike with an intended fabric.
Your knit fabric should have some stretch to it so that you have comfortable range of motion and no constriction through your biceps. It is not recommended that you size down for high stretch percentage fabrics as the oversized silhouette is intentional and won't be maintained if sizing down.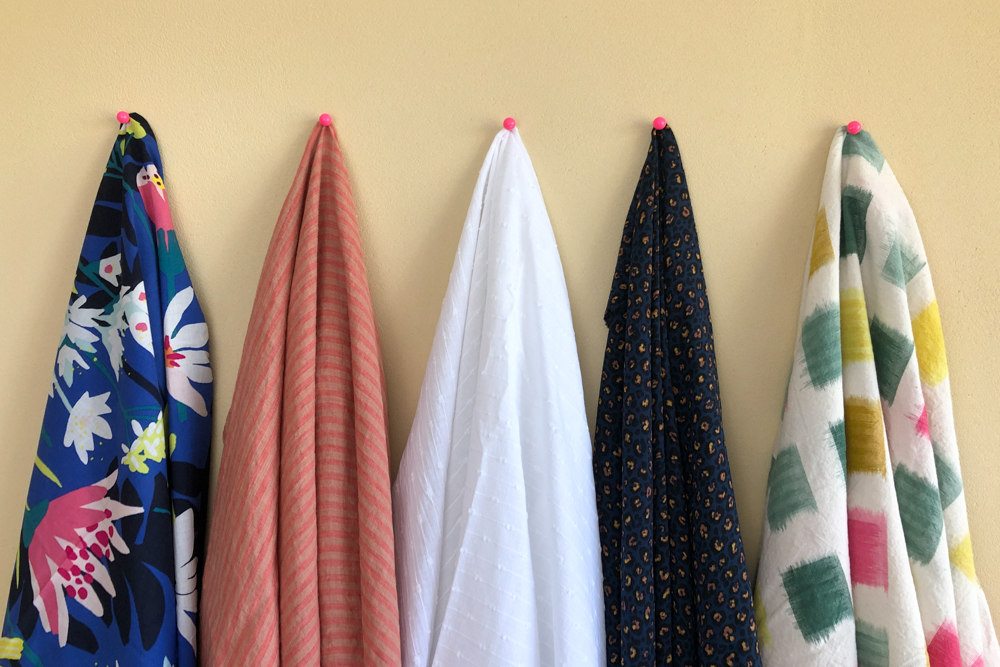 The woven version is finished with a bias tape neckline. Again, a lot of light weight wovens are suitable, from double gauze or challis for more drape and linens and cottons for a boxy shape. What I like especially is that it is perfectly suited for synthetic fibres. I usually would not want these in a T-shirt, but because the Ultraviolet Tee is oversized, there is enough air circulation even on a hot day. Bonus: they don't need to be pressed after washing and hardly wrinkle, so perfect to pack in a bag too.
It is assumed that your fabric has no stretch if cutting on the "wovens" line at the underarm on the pattern. If you are using a woven that has at least 20% stretch then you can treat it as a knit instead.